Laure Prouvost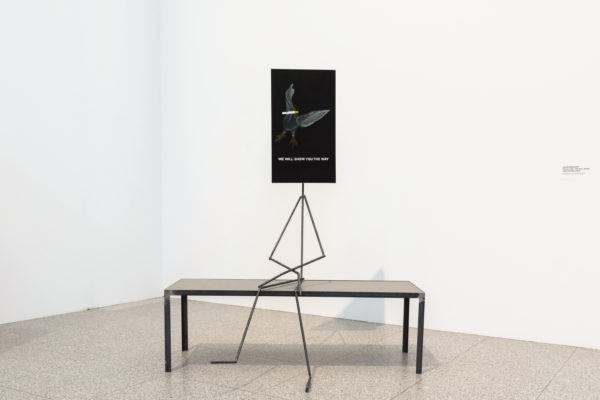 Laure Prouvost creates intermedial installations that move between fiction and reality. Whether her works take the form of film, video, sound , sculpture or paintings, they always have strong narratives. However, they do not follow the model of a traditional, linear depiction. Rather, they overturn our expectations and perceptions of language. The artist creates a sensory context, playing with misunderstandings and illusions. The multi-layered possibilities for interpretation of the written word are a central element in Prouvost's work. She merely seeks to hint with language and to suggest possibilities while leaving the final interpretation entirely to the viewer's imagination. Prouvost's manipulation of language recalls the Dadaists, the art movement that invented a nonsense language or sounds to demonstrate their rejection of the bourgeois way of life. She is inspired by the courage and the playfulness with which they handled language and experimented freely with it. This kind of experimentation is also part of her own artistic practice.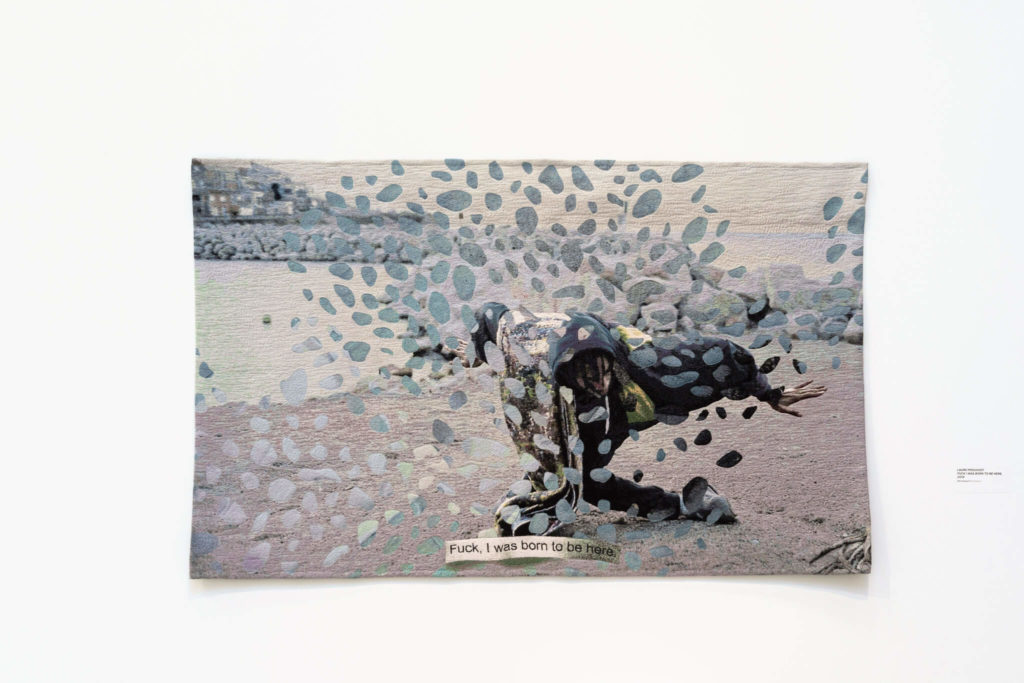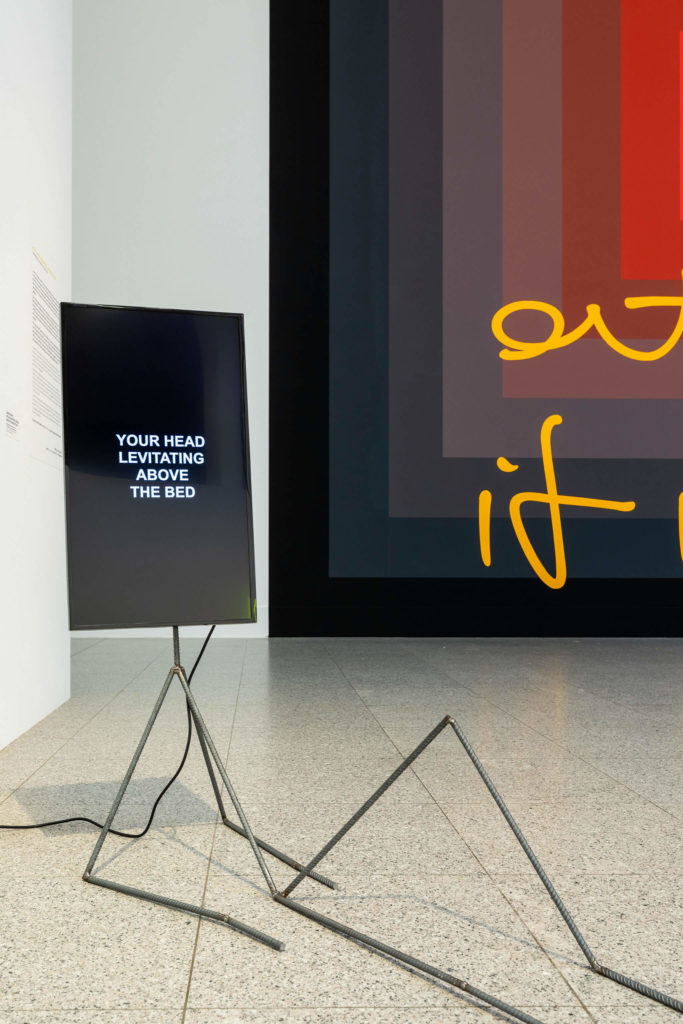 Her metal sculptures seem to share their thoughts and emotions.
Prouvost arranges a complex interplay of written words, language, sounds and moving images that has an intense, contemplative effect. In the quickly cut videos, Prouvost links nature shots, text sequences, the twittering of birds and images of people or bodies that recall dream sequences. The artist loves blurring boundaries, and this applies both to the media that she combines and to the content that she interweaves in her video works. Her metal sculptures seem to share their thoughts and emotions. They are performative in the sense that they speak directly to the audience. The sense of closeness this produces suggests an opportunity for direct communication between the work and the viewer, which is precisely the artist's intention. At the same time, she alludes to our relationship with computers and household appliances, which also communicate with us today. These "smart" everyday objects, gadgets and tools seek to convince us that they are perfect. By contrast, the small flaws and mistakes in Laure Prouvost's metal figures lead us to believe that we can see an approachable, almost human side in them.
Laure Prouvost seeks to restore a little weirdness to the world with her art. Consciously using language so that it is provocative or can be misunderstood is a central element of artistic practice for her.


Miriam Barhoum
She won the prestigious Turner Prize in the United Kingdom
in 2013 and represented France at the Venice Biennial in 2019.
---