Simnikiwe Buhlungu
Rolling-A-Joint:
Revisiting Spike Lee, 2015
Courtesy the artist
*1995 in Johannesburg, South Africa
lives in Johannesburg and Amsterdam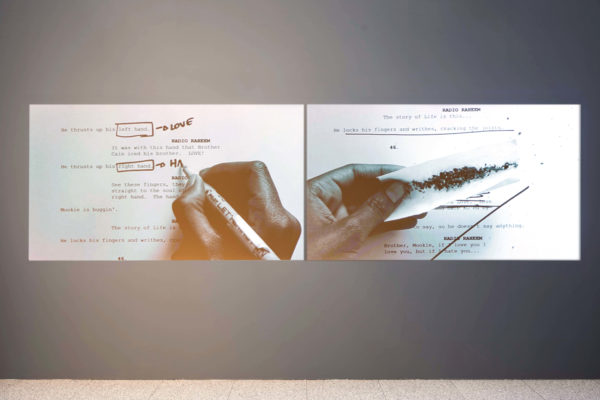 Ya-Dig
Sho-Nuff
Be Any Means Necessary
In her video work Rolling-A-Joint: Revisiting Spike Lee, Simnikiwe Buhlungu playfully creates audiovisual montages by combining spoken and written words with sound. She does not primarily see herself as a performance artist, but here she can be seen setting to work on extracts from scripts by Spike Lee (*1957 Atlanta, Georgia) and "deconstructing" them in an inquisitorial manner. She dissects, reworks and acts out the text. The acclaimed author, actor and director can without exaggeration be considered as a style-maker for an entire generation of Afro-American pop and film culture. His works are also referred to as "Spike Lee Joints" and directly compared to a perfectly rolled joint. Buhlungu takes inspiration from this, incorporating it into her video as a homage to the artist and a metaphorical act.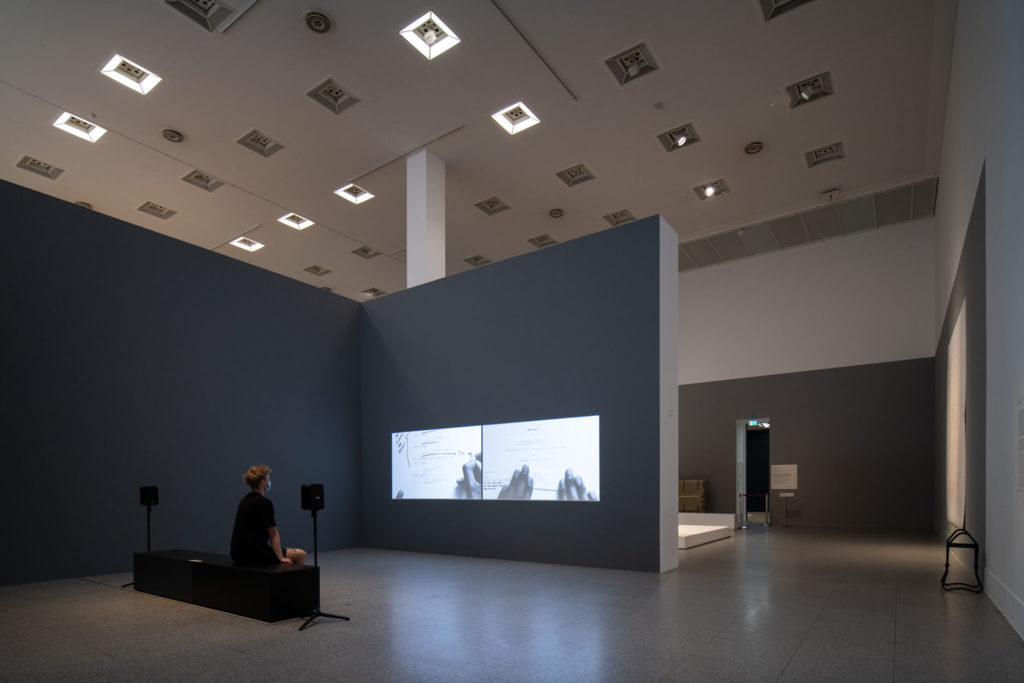 Her video works resemble investigations that fundamentally question the emergence and spread of knowledge. She often works with text-based media, video and installation art, always drawing on the theory that art forms such as film and sonic engagements, as a way to create a sense of belonging and solidarity between narratives within and beyond the African continent and its many placements within a global context.
Her interest lies in telling personal, transgenerational and socio-historical stories and weaving them into a web. These narratives raise issues that preoccupy her and pose questions that she wrestles with at times. The use of sound and oral narratives, publications ‒ and their dissemination ‒ form a large part of her artistic practice.

Miriam Barhoum
Simnikiwe Buhlungu currently lives in Amsterdam, where she has started her two
year residency at the Rijksakademie van Beeldende Kunsten.
---